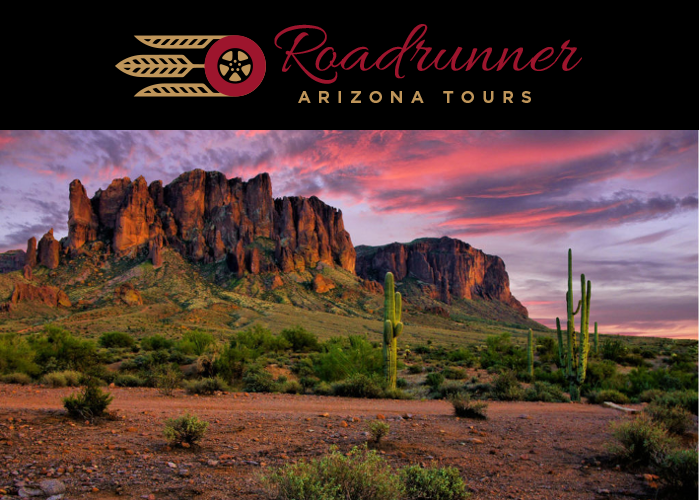 Roadrunner Now Offers Tours
Tour Arizona in Style
Custom Tours
Sightseeing
Wineries

Breweries
Shopping
Around Town
Popular Arizona Attractions
Roadrunner Limousine is proud to announce our new sister company, Roadrunner Arizona Tours. Roadrunner has always been a top-rated transportation choice in the Phoenix area, so now we offer the best tours of Phoenix and the Sedona area too. Our professional drivers will pick you and your party (up to 13pp) and take you to see the breathtaking sights in and around Phoenix and Sedona. All of our tours are customized, and we offer full day and half-day tours to fit any schedule or budget.
Popular tours include Red Rock State Park, it is a sight everyone should have the opportunity to check out. Covering 286-acres, this fantastic nature preserve is where you will see the magnificent Cathedral Rocks. Enjoy the many hiking trails, or just plan a quiet picnic and take in the view.
Wine lovers can visit the Verde Valley Wine Trail. Here you can visit four of the area's top wineries. You will also be able to check out five tasting cellars and sip some of the mouth-watering local wines.
Roadrunner Arizona Tours is your perfect transportation for a day at Slide Rock State Park. This beautiful area is home to a natural waterslide, and visitors can float down the creek or just catch some rays on the rocks. It is a great place to spend a hot day, and the natural swimming pools are the perfect way to cool off.
If you need a day of shopping, head to the Tlaquepaque Arts and Crafts Village for some fabulous finds. Here you will find art galleries, glassware, handmade jewelry, and plenty of other great items to browse. Enjoy the music and grab a bite to eat at one of the many restaurants.
If you just want to take a peaceful moment to relax, head to the Chapel of the Holy Cross. This amazing structure stands on the gorgeous red cliffs and provides a calming atmosphere as well as some jaw-dropping views.
Another group of sites you can visit are the Vortexes. There are four different vortexes located in Sedona, each with its own characteristics. These vortexes are said to give off certain energies that can be felt by visitors. These rock formations are definitely a site to see, whether you witness any of the energies or not.
Roadrunner Arizona Tours can take you to several of your favorite destinations, or just drop you at one or two and give you time to enjoy the beauty. Just let them.
Visit Our Roadrunner Tours Site