Maricopa City, Arizona to/from Phoenix Sky Harbor International Airport (PHX).
Town Car, Limousine, Taxi, and SUV Service
Why Use Roadrunner Limousine Airport Car Service?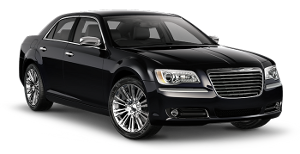 100% Customer Satisfaction! Roadrunner Limousine is the largest most trusted airport ground transportation provider in Arizona. How did we get this big? We know how to provide excellent customer service. Our drivers are required to pass an FBI criminal background check and have an exemplary driving record. They are all experienced, well-dressed professionals who will cater to your every need. And, prompt pickup and drop-offs are simply a given – it is our policy at Roadrunner Limousine transportation for our vehicles to be on location 10 minutes prior to all scheduled pickup times.
Great Flat Rates! More often than not, our town car flat rate fares to and from Maricopa City and the Phoenix Airport (PHX) are less than taxis charge for the same service. So, why travel in a taxi when you can travel to the airport in style and comfort in any one of our luxury vehicles. >> VIEW OUR RATES.
A Luxurious Vehicle Fleet. Whether you are a single executive, traveling couple or a large group, Roadrunner has the right vehicle for you. Depending on the amount of passengers, Roadrunner Limousine's fleet includes town cars, limousines, SUV's, passenger vans and even 30+ passenger coaches. All our vehicles are clean, comfortable, private late model luxury vehicles equipped with GPS Navigation systems. So, why take a bumpy taxi from Maricopa City to PHX when a luxury vehicle is available at Roadrunner Limousine?
Easy Reservation Process. Call Roadrunner Limousine transportation on the telephone for immediate personal service, or access our online reservation system to book quick reservations. Moreover, consider setting up an online account that preserves your personal preferences and allows you to monitor your reservation history, print reservation receipt and confirmations at your convenience. You can also request a quote online and receive your quote by e-mail response. Roadrunner limo transportation services, always sends you e-mail confirmations and payment receipts for your verification and business expensing.
Member in good standing with the National Limousine Association (NLA). Being a member of the NLA shows a commitment to high livery industry standards and consistent delivery of quality transportation service in Arizona.
* * * * * * * * * * * * * * * * * * * * * * * * * * * * * * * *
Are you a Traveling Executive?
Roadrunner Limousine, serving Maricopa City and Phoenix, Arizona, provides exceptional service for its executive clients. Our executive guests expect reliable, convenient and comfortable transportation to or from Maricopa City and the Phoenix Sky Harbor International Airport. As important as it is to provide our executive passenger with optimum service, working effectively with their executive assistants and travel coordinators makes everyone's job easier. For them, we have a state-of-the-art online booking and account monitoring system accompanied by a highly trained staff to help develop and execute the most sophisticated travel plans that any busy executive or corporate group might need.
* * * * * * * * * * * * * * * * * * * * * * * * * * * * * * * *
First Time Coming to Maricopa City, Arizona – Did You Know?
A 1694 journal entry by Father Eusebio Francisco Kino records a description of what would become Maricopa City Wells. He noted an established agricultural community populated by friendly Native Americans who were established traders.
In the Mid-1800's, when everything south of the Gila River was still part of Mexico, Maricopa City Wells was a dependable source of water along the Gila Trail. It became an important and famous stage stop for the Butterfield Overland Mail Line that stretched from St. Louis to San Francisco.
The 1870's brought the railroad south of the wells and the ever-adaptable people of the area moved to meet the needs of progress. Phoenix was little more than a tiny village on the Salt River but growing political influence led to the building of a spur line from Maricopa City to Phoenix. Today's Maricopa City Road (John Wayne Parkway) lies over the top of that old rail line.
In 1935, Maricopa City settled into a slower pace as rail traffic north was halted. Although agricultural production had been consistent through time, it became the catalyst when the rail service was cut. Increased mechanization of agriculture slowed the flow of people. However, it created a hearty farm economy that thrives today.
Farms and pecan groves have given way to new rooftops, paved roads and endless opportunities for residents. In response to unprecedented hyper growth, the residents of Arizona's 88th city voted to adopt its first Municipal General Plan that would ensure Maricopa City achieves its vision through the year 2025.
In order to honor the past while moving into the future of rapid growth, the City developed a new vision that represents the present and future: the City of Maricopa City is a family-oriented, vibrant community for residents and businesses seeking careful growth, environmental awareness, and a high quality of life.