Sedan & SUV Town Car Service for Corporate Executive Travel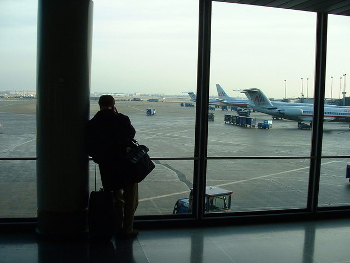 Why Use Roadrunner Limousine for your executive travel?
Roadrunner Limousine is the perfect choice for the traveling executive. Above all, safety is our priority! Besides, with affordable rates, a luxurious vehicle fleet, and easy reservation process, you can't go wrong.
Our 24/7 professional staff will provide your clients with the courteous, friendly attention they deserve. In fact, our luxury sedans and SUV's are perfect for letting your guests know they are important to you. So, do yourself a favor and let us be in charge of all your corporate travels so you can focus on what's important.
100% Customer Satisfaction!
Roadrunner Limousine serving corporate executives is the most trusted Phoenix airport Town car service in Arizona. So, how did we get this way? It's because we know how to provide the best customer service. On top of having exemplary driving records, our drivers are also required to pass FBI criminal background checks. We present well-dressed, experienced professionals who will cater to your every need. As a rule, prompt pickups are a given because it is our policy at Roadrunner to be on location 10 minutes prior to all scheduled pickup times.
Affordable Rates!
More often than not, our airport transportation rates to/from Phoenix International Airport (PHX) are less than taxis charge for the same service. So, why travel in a taxi when you can travel to the airport in style and comfort in any one of our luxury vehicles. VIEW OUR RATES.
A Luxurious Vehicle Fleet!
Whether you are a single executive, traveling couple or a large group, Roadrunner has the right vehicle for you. In particular, our fleet consists of private late model luxury sedans and SUV's. Not only that, they are clean, comfortable, and equipped with GPS Navigation systems. Therefore, why settle for Uber to/from the airport when a luxury vehicle is available at Roadrunner Limousine?
Easy Reservation Process!
Call Roadrunner Limousine for immediate personal service or access our quick easy online reservation system. Also, consider setting up an online account that allows you to store addresses, payment information, and monitor or update reservations at your convenience.
Member in good standing with the National Limousine Association (NLA)!
Being a member of the NLA shows a commitment to high livery industry standards and consistent delivery of quality transportation service in Arizona.
Sedan Town Car & SUV Services