Gilbert, Arizona to/from Phoenix Sky Harbor International Airport (PHX).
Town Car, Limousine, Taxi, and SUV Service
Why Use Roadrunner Limousine Airport Car Service?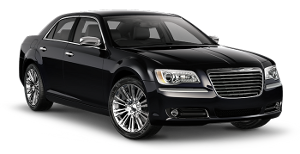 100% Customer Satisfaction! Roadrunner Limousine is the largest most trusted airport ground transportation provider in Arizona. How did we get this big? We know how to provide excellent customer service. Our drivers are required to pass an FBI criminal background check and have an exemplary driving record. They are all experienced, well-dressed professionals who will cater to your every need. And, prompt pickup and drop-offs are simply a given – it is our policy at Roadrunner Limousine transportation for our vehicles to be on location 10 minutes prior to all scheduled pickup times.
Great Flat Rates! More often than not, our town car flat rate fares to and from Gilbert and the Phoenix Airport (PHX) are less than taxis charge for the same service. So, why travel in a taxi when you can travel to the airport in style and comfort in any one of our luxury vehicles. >> VIEW OUR RATES.
A Luxurious Vehicle Fleet. Whether you are a single executive, traveling couple or a large group, Roadrunner has the right vehicle for you. Depending on the amount of passengers, Roadrunner Limousine's fleet includes town cars, limousines, SUV's, passenger vans and even 30+ passenger coaches. All our vehicles are clean, comfortable, private late model luxury vehicles equipped with GPS Navigation systems. So, why take a bumpy taxi from Gilbert to PHX when a luxury vehicle is available at Roadrunner Limousine?
Easy Reservation Process. Call Roadrunner Limousine transportation on the telephone for immediate personal service, or access our online reservation system to book quick reservations. Moreover, consider setting up an online account that preserves your personal preferences and allows you to monitor your reservation history, print reservation receipt and confirmations at your convenience. You can also request a quote online and receive your quote by e-mail response. Roadrunner limo transportation services, always sends you e-mail confirmations and payment receipts for your verification and business expensing.
Member in good standing with the National Limousine Association (NLA). Being a member of the NLA shows a commitment to high livery industry standards and consistent delivery of quality transportation service in Arizona.
* * * * * * * * * * * * * * * * * * * * * * * * * * * * * * * *
Are you a Traveling Executive?
Roadrunner Limousine, serving Gilbert and Phoenix, Arizona, provides exceptional service for its executive clients. Our executive guests expect reliable, convenient and comfortable transportation to or from Gilbert and the Phoenix Sky Harbor International Airport. As important as it is to provide our executive passenger with optimum service, working effectively with their executive assistants and travel coordinators makes everyone's job easier. For them, we have a state-of-the-art online booking and account monitoring system accompanied by a highly trained staff to help develop and execute the most sophisticated travel plans that any busy executive or corporate group might need.
* * * * * * * * * * * * * * * * * * * * * * * * * * * * * * * *
First Time Coming to Gilbert, Arizona – Did You Know?
In 1902, the Arizona Eastern Railway asked for donations of right of way in order to establish a rail line between Phoenix and Florence. A rail siding was established on property owned by William "Bobby" Gilbert. The siding, and the town that sprung up around it, eventually became known as Gilbert. Gilbert was a prime farming community, fueled by the construction of the Roosevelt Dam and the Eastern and Consolidated Canals in 1911. It remained an agriculture town for many years, and was known as the "Hay Capital of the World" until the late 1920s. Gilbert began to take its current shape during the 1970s when the Town Council approved a strip annexation that encompassed 53 square miles of county land. Although the population was only 1,971 in 1970 the Council realized that Gilbert would eventually grow and develop much like the neighboring communities of Tempe, Mesa, and Chandler. This proved to be a farsighted decision as Gilbert positioned itself for growth in the 1980s and beyond.
Gilbert has experienced a rapid transition from a historically agriculture-based community to an urban center and suburb in the Phoenix Metropolitan Area. In the last two decades, Gilbert has grown at a pace unparalleled by most communities in the United States, increasing in population from 5,717 in 1980 to over 215,000 in April 2009. As Gilbert has grown, the community has recognized the need to develop a strong, diverse economy while preserving its highly desirable quality of life. To proactively direct the growth and development of the community, the Town Council adopted the General Plan 2001 on July 10, 2001, which revised existing elements, added those required under Arizona "Growing Smarter" legislation, and incorporated new land use and economic growth considerations.
Gilbert is continuously planning for the future in order to meet the needs of tomorrow. As Gilbert continues to grow so does its commitment to providing residents, businesses and employees with the best possible services, programs and accommodations. Several new projects, recently completed or currently under construction, demonstrate this commitment. These include the Polar Ice skating facility, Big League Dreams baseball facility, and Gilbert's continued investment in the Heritage District.
Gateway Area Plan – The Town Council adopted the Gateway Area Plan on July 25, 2000. The plan is part of the General Plan 2001, ratified by Gilbert voters in November 2001. The Gateway Character Area is adjacent to Phoenix-Mesa Gateway Airport and Arizona State University Polytechnic Campus. These two facilities are in Mesa, but their entrances are adjacent to Gilbert. The Gateway Character Area covers approximately 4,320 acres, generally located between Warner Road and Pecos Road; from Power Road to Greenfield Road. Gilbert has been a partner in the Phoenix-Mesa Gateway Airport Authority since the Air Force announced the closure of Williams Air Force Base in 1992. The Authority and several other regional institutions have converted the base to a mix of employment and educational facilities.
The Gateway Area will establish a neighborhood village feel in the area that serves Phoenix-Mesa Gateway, ASU Polytechnic, and the thousands of new residents that will be living near both of these facilities. The Gateway Area will not only provide shopping and services, but also a vibrant entertainment element. The combination will create a new traditional village center for the region that will grow with the area as it matures.
Gilbert Strategic Plan – Faced with limited resources and unprecedented growth, the Town of Gilbert has turned to strategic management to transform the entire organization, and the services we provide. In conjunction with the Town of Gilbert Corporate Strategic Plan, the Gilbert Business Development Division and the Gilbert Business Development Advisory Board developed the first Gilbert Business Development Department Five Year Strategic Plan in 1999. Each year the plan is revisited to ensure current economic issues and trends are addressed appropriately by staff. The current plan, now in the process of being updated, addresses advertising, database management, marketing, targeted business clusters, prospect management, department structure and more. Strategic planning is planning for results. Successfully carrying out the plan will ensure positive results now and in the future.