Sedona, Arizona to/from Phoenix Sky Harbor International Airport (PHX).
Town Car, Limousine, Taxi, and SUV Service
Why Use Roadrunner Limousine Airport Car Service?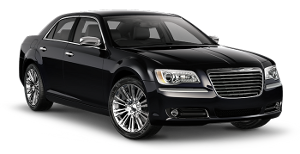 100% Customer Satisfaction! Roadrunner Limousine is the largest most trusted airport ground transportation provider in Arizona. How did we get this big? We know how to provide excellent customer service. Our drivers are required to pass an FBI criminal background check and have an exemplary driving record. They are all experienced, well-dressed professionals who will cater to your every need. And, prompt pickup and drop-offs are simply a given – it is our policy at Roadrunner Limousine transportation for our vehicles to be on location 10 minutes prior to all scheduled pickup times.
Great Flat Rates! More often than not, our town car flat rate fares to and from Sedona and the Phoenix Airport (PHX) are less than taxis charge for the same service. So, why travel in a taxi when you can travel to the airport in style and comfort in any one of our luxury vehicles. >> VIEW OUR RATES.
A Luxurious Vehicle Fleet. Whether you are a single executive, traveling couple or a large group, Roadrunner has the right vehicle for you. Depending on the amount of passengers, Roadrunner Limousine's fleet includes town cars, limousines, SUV's, passenger vans and even 30+ passenger coaches. All our vehicles are clean, comfortable, private late model luxury vehicles equipped with GPS Navigation systems. So, why take a bumpy taxi from Sedona to PHX when a luxury vehicle is available at Roadrunner Limousine?
Easy Reservation Process. Call Roadrunner Limousine transportation on the telephone for immediate personal service, or access our online reservation system to book quick reservations. Moreover, consider setting up an online account that preserves your personal preferences and allows you to monitor your reservation history, print reservation receipt and confirmations at your convenience. You can also request a quote online and receive your quote by e-mail response. Roadrunner limo transportation services, always sends you e-mail confirmations and payment receipts for your verification and business expensing.
Member in good standing with the National Limousine Association (NLA). Being a member of the NLA shows a commitment to high livery industry standards and consistent delivery of quality transportation service in Arizona.
* * * * * * * * * * * * * * * * * * * * * * * * * * * * * * * *
Are you a Traveling Executive?
Roadrunner Limousine, serving Sedona and Phoenix, Arizona, provides exceptional service for its executive clients. Our executive guests expect reliable, convenient and comfortable transportation to or from Sedona and the Phoenix Sky Harbor International Airport. As important as it is to provide our executive passenger with optimum service, working effectively with their executive assistants and travel coordinators makes everyone's job easier. For them, we have a state-of-the-art online booking and account monitoring system accompanied by a highly trained staff to help develop and execute the most sophisticated travel plans that any busy executive or corporate group might need.
* * * * * * * * * * * * * * * * * * * * * * * * * * * * * * * *
First Time Coming to Sedona, Arizona – Did You Know?
The Yavapai and Apache tribes were forcibly removed from the Verde Valley in 1876, to the San Carlos Indian Reservation, 180 miles southeast. 1500 people were marched, in midwinter, to San Carlos. Several hundred lost their lives. The survivors were interned for 25 years. About 200 Yavapai and Apache people returned to the Verde Valley in 1900 and have since intermingled as a single political entity although culturally distinct.
The first Anglo settler, John J. Thompson, moved into Oak Creek Canyon in 1876. The early settlers were farmers and ranchers. Oak Creek Canyon was well-known for its peach and apple orchards. In 1902, when the Sedona post office was established, there were 55 residents. In the mid-1950s, the first telephone directory listed 155 names. Parts of the Sedona area weren't electrified until the 1960s. Sedona began to develop as a tourist destination, vacation-home and retirement center in the 1950s. Most of the development seen today was constructed in the 1980s and 1990s. As of 2007, there are no large tracts of undeveloped land remaining.
In 1956, work on a new chapel, the Chapel of the Holy Cross, was completed. Inspired by the architecture of the Empire State Building, this chapel appears to rise 250 feet out of a thousand foot red rock formation characteristic of Sedona. The sunset strikes the chapel from the front, naturally lighting the chapel in the evening.
The McDonald's in Sedona, Arizona is the only one in the world with turquoise arches. They are not yellow because the city thought they would mesh poorly with the surrounding red rocks. The first color McDonald's offered was turquoise, which the city accepted. Politically, Uptown Sedona, the Gallery District and the Chapel area (all in Coconino County) and West Sedona (in Yavapai County) form the City of Sedona. Originally founded in 1902, the town was incorporated into a city in January 1988. The unincorporated Village of Oak Creek, seven miles (11 km) to the south and well outside the Sedona city limits, is a significant part of the Sedona community.
Many of Hollywood's classic westerns were filmed in or near Sedona. The red rock buttes and desert landscape provided a striking setting for these films, most notably Broken Arrow (1950), starring James Stewart. A number of the movie's shooting locations can still be visited via off-road trails. An intricate chase scene in the Robert De Niro and Charles Grodin comedy Midnight Run was filmed on the trails surrounding Sedona. An Elvis Presley movie, Stay Away, Joe, was filmed in and around Sedona.
On June 18, 2006, a wildfire, reportedly started by campers, began about one mile (1.6 km) north of Sedona. The so-called "Brins Fire" covered 4,317 acres (17 km2) on Brins Mesa, Wilson Mountain and in Oak Creek Canyon before the USDA Forest Service declared it 100% contained on June 28. Containment cost was estimated at $6,400,000.