Sedan Town Car Service for Corporate Executives Travel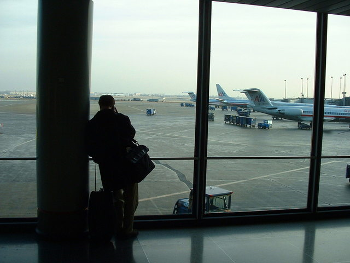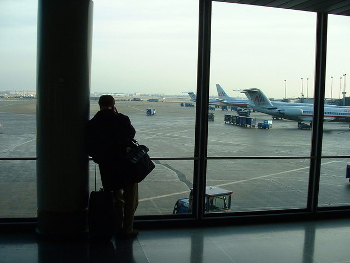 Roadrunner Limousine is the perfect choice for corporate travel within your city. If you need to be at several destinations throughout the day, let us save you from the distractions of traffic and parking. Our drivers will drop you off at the entrance and be ready to pick you up when you are finished with your meeting or luncheon.
Don't waste your time trying to hail a cab in the busy city. Save yourself the headache of driving through traffic and trying to find parking, or paying ridiculous parking fees just to attend a meeting. Let Roadrunner Limousine make all your travels run smoothly, and you can rest easy knowing you will be relaxed and stress-free when it is time to get down to business.
Let Roadrunner handle all your corporate travel with ease so you have one less thing to worry about. Whether you need airport transportation or just several stops around town, our efficient drivers will get you where you need to be on time, every time.
Roadrunner Limousine has exactly what you need for your next executive affair. If you are bringing clients in for the big conference, let Roadrunner pick them up for you and get them quickly on their way. Our professional staff will provide your clients with the courteous, friendly attention that they deserve.
Coming to a strange town for a big event can be a hassle. The traffic can get unbearable, taxis hard to find, and you can get frustrated and stressed out before you even get where you are going. Leave the driving to Roadrunner and you can rest assured that your transportation will be one of the best parts of your day.
Our knowledgeable staff will pick you up at the airport or your hotel and take you to the business luncheon, corporate meeting, or just around town for a night of relaxation and fun.
Our luxury sedans are perfect for letting your guests know they are important to you. Drivers are discreet and patient and pay attention to your needs. Relax with a cool water while you commute, and stay connected with the Wi-Fi that is available in most vehicles.
If you have several clients getting picked up at one time, our luxury SUV is the perfect transportation. Give everyone a chance to break the ice ahead of time so things will run smoothly at the meeting.
Planning a big corporate event can be stressful, and you can easily get caught up in the details and forget to pick up that special client, or get stuck in traffic on the way to meet them. Avoid the embarrassment by booking ahead with Roadrunner so that you can be sure your clients are  picked up on time, and professionally cared for as they should be.
Roadrunner Limousine serves a wide range of cities for your convenience. You can always count on sharp dressed, friendly drivers to be at your service any time of day or night. If you are headed to a new city for the first time, don't be discouraged. Roadrunner will be there to meet you and help you on your way to your hotel or meeting quickly and efficiently.
If you already live where Roadrunner Limousine is available, do yourself a favor and let them be in charge of all your corporate travels so you can focus on what's important.
Special Town Car & SUV Services