Sedan Town Car Service for Weddings
Let Roadrunner Provide Your Wedding Day Luxury Transportation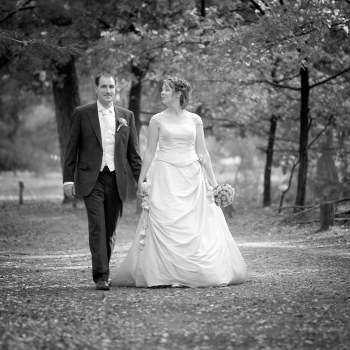 Your wedding day can be the most perfect memory of your lifetime, if everything runs smoothly. Don't chance it by hiring the wrong transportation. Roadrunner Limousine can safely and professionally transport the bride, groom and wedding party in style to ensure you have the best day ever.
You have so many plans to make and dozens of people to contact before the big event. Will the flowers be perfect? Will the cake make it on time? Did you remember to book the entertainment? Don't let transportation be one of your worries. Roadrunner offers luxurious sedans to pamper you and your partner on your way to the ceremony, reception, and off to your honeymoon evening. Sit back and enjoy this time together without having to worry about anything.
The wedding party will be pampered as well in a luxury SUV. Both vehicles offer free water and most come equipped with free Wi-Fi as well. The SUVs seat seven passengers, and if you need more space you can have your own fleet! Your wedding party will have this special time to bond as they make their way to your celebration. You are sure to see plenty of selfies and silly pictures of your gang after their time together.
Your day should be hassle free and full of fun and excitement. Trying to plan ahead and find out who has the nicest cars to transport the wedding party can just add to your stressful planning. Avoid all the problems by booking your special ride early with Roadrunner Limousine.
Friendly, courteous chauffeurs will pick you and your wedding party up at your specified destinations. Expect nothing but the best service while you are whisked away to your event, and be the envy of your guests when you show up in your own personal luxury vehicle.
When the nuptials are over, your Roadrunner driver will take you to your appointed reception, or wherever else you are headed. If you need a ride to the hotel, airport or after party, just let them know where you plan to head next.
Don't be disappointed at the last minute to find that you have made a mistake and ended up with a miserable, grumpy driver, or someone who can't handle driving in traffic. Our drivers are professional and friendly, and you can be sure to make a connection and feel pampered and cared for during your ride.
The ride to your wedding is the beginning of everything you have spent months planning. If that short time goes wrong, it can make the rest of your day go by with a dark cloud hanging over you and your wedding party. Avoid the possibility by making sure you check into Roadrunner Limousine and book the perfect luxury rides for you and your party.
We want your special day to start and end with a positive attitude and plenty of pampering. As your big day should. Give Roadrunner Limousine a call and let us help plan your perfect wedding day.
Special Town Car & SUV Services