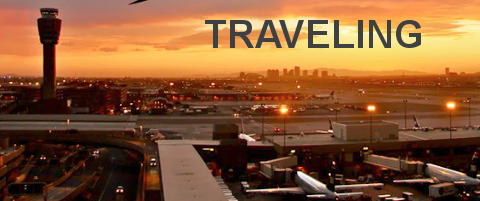 Business travelers are not always employees, but many times the people at the top. The big boss. The CEO. The man (or woman) in charge. Running the business can be stressful enough, but when you have to keep doing it while you travel, it can sometimes become too much to handle without feeling overworked and exhausted. Here are a few ideas to help you make the best of your next journey.
For starters, try to get a good nights rest the previous day. Make a list of what things need to be done before you leave and once you arrive.  Once you have all your chicks in row, so to speak, take a relaxing bath or shower, have an herbal tea or maybe a cognac and try to get to sleep at a reasonable time. Push all the thoughts about the upcoming venture to the back of your mind for just one night and relax. It will give you a much better start in the morning.
Try to keep an "It's all good" attitude. Don't expect your taxi to be late or your flight to be delayed before you even leave the house. On the other hand, be ready for anything. If it does happen, think of it as a positive thing. Maybe your taxi is late because you forgot to grab that last thing from the house. Perhaps your flight delay is a good thing because you forgot to do that last entry you were going to write, or you remembered what you wanted to add to your speech for later that day. Always use the time wisely and you won't be disappointed.
Without you, your team can't work properly. So you need to take care of yourself and be ready to lead them. Don't rely on arriving in time to grab lunch, just in case. Be sure to have some power snacks, nuts or bars in your bag just in case you have to run right into your appointment when you arrive. Drinking water is also helpful in keeping your wits about you.
Try to keep in contact with some or all of your key employees so they know what to expect and can keep things on schedule even if you are not around to lead them. You should have a few members who you can trust to take on whatever needs to be done without instruction from you.
Whether you have a long or short flight ahead of you, try to take the time to just relax. Running things over and over in your head will just stress you out even more. Give your arrival list one more read through, and you will be ready to get down to business when you land.
Assure yourself that everything is being taken care of and use this time to read a good book, watch a movie, or just look out the window and relax.
A happy, stress-free person can lead others more productively than a tired, grumpy one. Don't dread your next trip away from your business, look at it as a step away from the desk and maybe even give yourself an extra day of relaxation. You've earned it!